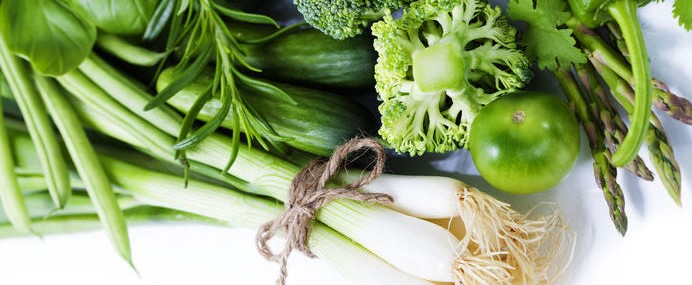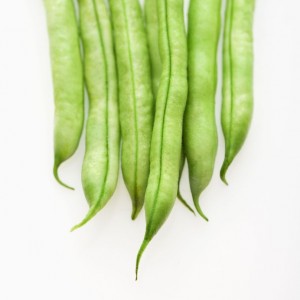 Get more with greens !  Find interesting ways to add all kinds of greens, leaves, peas or broccoli to common, every day dishes. Green vegetables are rich in fiber, antioxidants, vitamins and minerals and are a must have for all age groups.
1. Multigrain wrap
2 small multigrain roti
½ cup rajma masala
1 tbsp chopped mint leaves
½ roasted green capsicum cut into strips
Method:  To make multigrain roti, mill together 50 % whole wheat, and 50 % sprouted ragi, jowar and whole grain oats.  Use this atta to make phulkas without oil.  Prepare rajma by soaking rajma overnight, cooking for 20 minutes in pressure cooker.  Fry onions, green chillies, ginger and tomato till soft. Add chilli powder, dhaniya jeera powder, garam masala powder and sauté for a minute.  Add cooked rajma, water and salt.  Cover and boil till well blended into a slightly thick gravy.  Roast a capsicum on fire, remove skin and cut into thin strips.   Place a roti, spoon in 2 tbsp rajma masala, arrange capsicum strips and chopped mint leaves on it.  Roll it up and secure with a clove.  Microwave for a second before serving.
2. Multigrain green dosa
Rava – ½ cup
Whole grain oats – ½ cup
Sprouted ragi flour – ¼ cup
Sprouted moong – 1 cup
Onion – 1 finely chopped
Mint leaves – 1 small bunch shredded
Green chillies – 3
Ginger – small piece
Cumin seeds
Salt
Rice flour – 1 tbsp
Sour curds – 2 tbsp
Coriander leaves
Mix all ingredients in a big bowl.  Add salt to taste.  Add chopped coriander leaves and finely chopped onion and grated carrots.  Prepare dosa on non stick tawa using as little oil as possible.  Cook till both sides are done, and one side is crisp and golden in colour.  Serve hot with pudina chutney.
3. Tangy salad
Green tomatoes (lightly steamed) – 2 cut into cubes
Spinach leaves torn into smaller pieces
Carrot – 1 small, cut into cubes
Lemon juice – 2 tbsp
1 tsp extra virgin olive oil
1 tbsp basil or tulsi leaves
Salt and pepper to taste
Chaat masala to taste
Method:  Steam carrots until soft .  Dip spinach leaves in hot water for a minute, remove and immediately put it in a bowl containing ice cold water. (do not overcook carrots and spinach).  Mix tomatoes, spinach, carrots, lemon juice, olive oil, salt and pepper .  Sprinkle chaat masala and basil leaves on top before serving.
4.Greens cutlet
 Potato –  1 small (50 grams)
Spinach – 1 cup
Green chillies – 2
Ginger – 1 inch
Garlic – 2 flakes
Grated non fat tofu or boiled egg white chopped into small pieces
Bread slices – 1/2 cups powdered
Lemon juice – 1 tbsp
Corn flour – 2 tablespoons
Salt and oil
Method
Boil potato and mash it.  Make a paste of green chillies, ginger and garlic.  Add above to mashed potato along with bread slices , tofu or egg grated, salt and lemon juice.  Make cutlets of desired shape out of this mixture.  Prepare a batter out of cornflour.  Dip the cutlets in batter and bread crumbs.  Shallow fry or microwave.  Serve with pudina chutney.
Going green is now easy with Calorie Care !  Log on to caloriecare.com to find healthy and fiber rich menu options to color your plate and palate !
---