As work piles up, as children spend time in school doing different things every day, and as athletes train for running, the focus on eating healthy takes a backseat on many days. One either just doesn't have the time to plan suitable meals every day or is distracted by the calling of delicious foods that are often unhealthy.
Organise Well-Thought-Out Meals
A great idea for office goers, event organisers, schools and even marathon events, then, would be to get healthy meals catered. Adept chefs, experienced nutritionists and expert dieticians working together come up with wholesome meals and snacks that are both delectable and healthy. At Calorie Care, these meals (breakfast, lunch dinner) and snacks are customised and sorted into categories to suit various health needs and issues.
Groups don't necessarily have to have the same meal – they can be modified to suit separate needs. This way, no individual is left behind.
Office Catering/Corporate Catering
Raise your employee satisfaction level a notch higher. Employees in a workplace all have various dietary requirements and all need customised healthy meals daily. Depending on the kind of work they do and the amount of physical activity their work requires, you can plan nutritious meals for them at Calorie Care.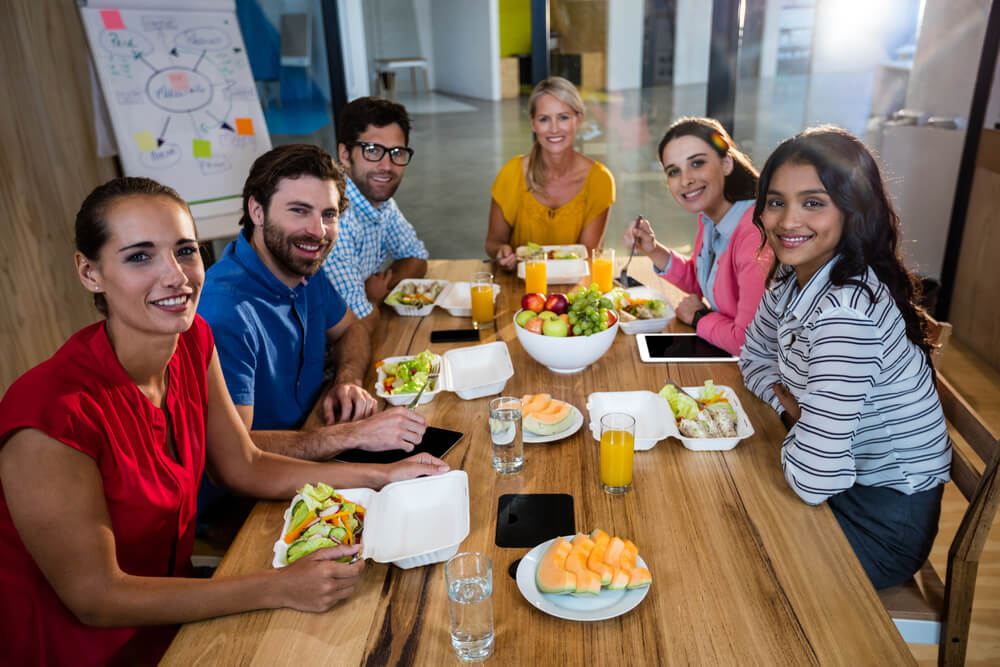 We can plan meals together depending on the meals you need every day, the cuisines you prefer, your employees' nutrition specifications, and other details. Be it a small organisation or a large corporate office, the food requirements can be met once the plan is set.
Customized Menu
As the dietary needs and taste buds of your employees differ, the menus are designed based on a detailed discussion with your team. Employees' age groups also influence the types of foods that need to be prepared. There's a new menu every day, and each week's menu is shared a week in advance, so we can incorporate any changes that you would like to make.
Dietician on Request
We offer a monthly dietician counselling camp at your office.
Some of our clients include leading companies such as Daiwa Portfolio Advisory, Miles India IT Solutions Pvt Ltd, D Decor, Lapis India capital, and Abbott Healthcare Pvt Ltd among others.
Catering for Corporate Events
For your corporate event to be a success, the food plays a huge role. Make your menu for the event a healthy yet delectable one – something that's going to impress everyone. However big or small your event may be, Calorie Care will help you decide on the meals and snacks that are customised to suit your day.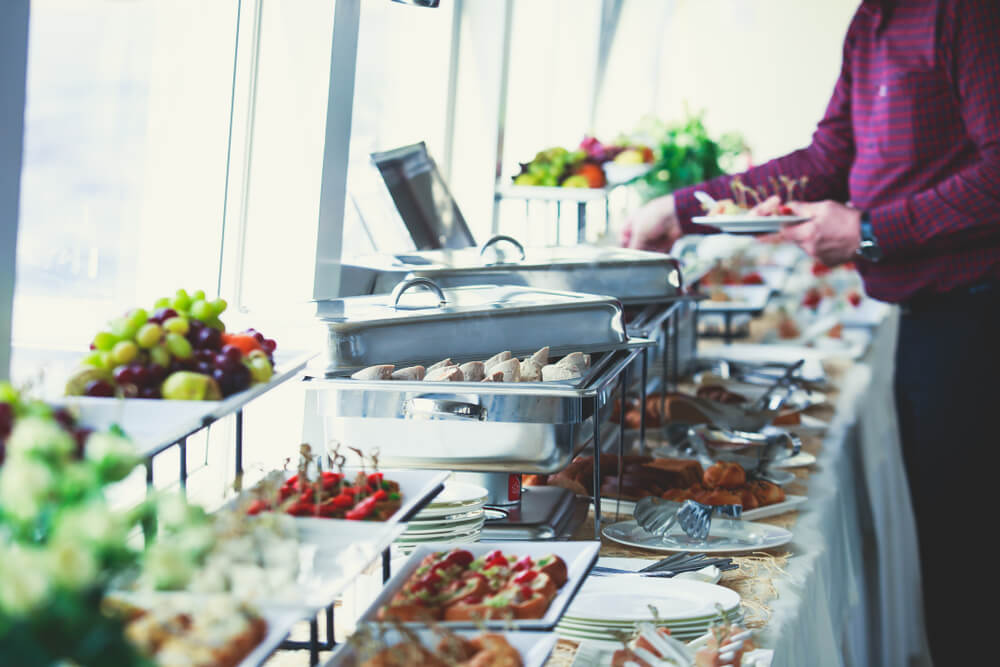 Corporate Events and Special Occasions:
We have customized menus for corporate events like board meetings and executive lunches where the meals and/or finger foods are prepared as per the preference of the attendees. We also provide special menus for office parties on festive occasions such as Diwali/New Year, Christmas, Annual Day or Founder's Day, etc. Based on the event, choose your menu to include vegetarian or non-vegetarian food, the cuisine, special dishes, and more.
Catering for Schools
Children's diets need extra attention to detail. Their physical activities, age groups, and individual needs need to be considered along with the general nutrition levels set for all children. Calorie Care provides a balanced diet with enough proteins and carbohydrates for an active lifestyle, vitamins and minerals to stay active both mentally and physically, etc. made into scrumptious and refreshing meals that appeal to the children's taste buds.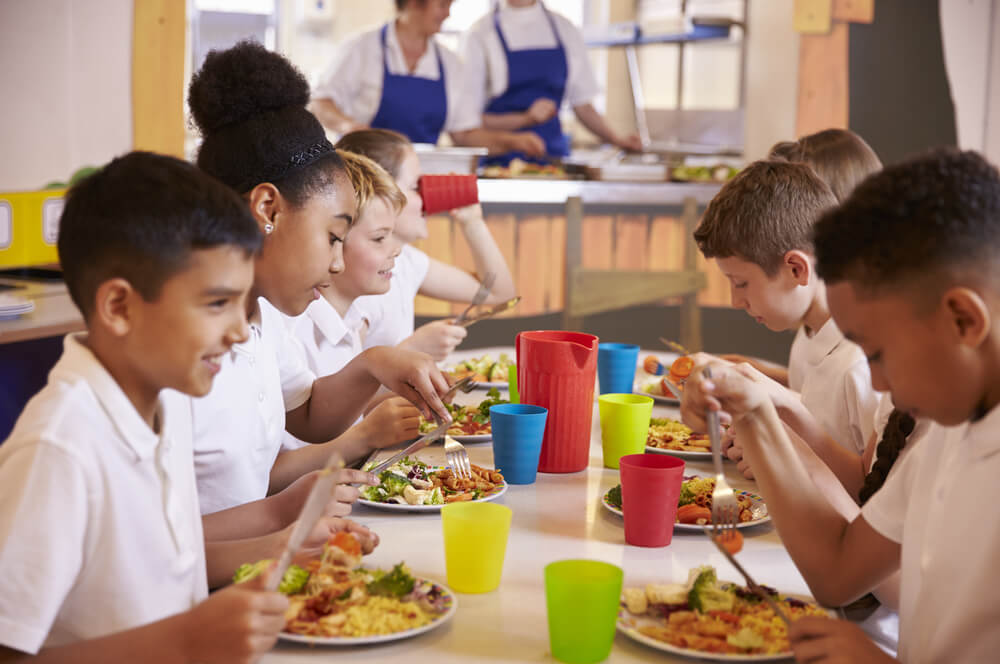 Food for Learning Minds and Growing Bodies
Our meals are:
Nutritionally balanced: Nutritionist-designed meals have the appropriate carbohydrate-protein balance
High in protein: Important for healthy growth and muscular development of children
Rich in Fibre: Our chefs work hard to include fruits and vegetables to appeal to kids
Designed to ward off child obesity: We limit the consumption of empty calories in the form of refined carbohydrates such as table sugar, maida, white bread, etc.
Full of variety: Children get bored easily; hence, we have a different menu every day
Full of good calories: Children burn a lot of energy; there is no need to artificially limit their calorie intake. Our meals ensure that they eat good calories (natural foods with a good amount of protein, fibre and other nutrients) instead of empty calories (junk food – only sugars and fried foods without any nutrients)
All natural: We don't use artificial colours
Some of the schools to whom we provide our healthy meals are Campion School, J. B. Petit High School for Girls, Billabong International School in Mumbai, and St. Peter's School in Panchgani.
Catering for Marathons and Runners
Organising a marathon event requires you to plan the day carefully centred around the needs of the runners. Carb-heavy meals that are light on the stomach, but rich in nutrients like protein. Not having enough carbs can slow a distance-runner down. As BBC Good Food says, "Hitting a wall" during a marathon occurs when the body's carbohydrate fuel tank – the body's preferred energy source during a high-intensity activity that is stored in the muscles and liver as glycogen – gets low and the brain and muscles show signs of fatigue.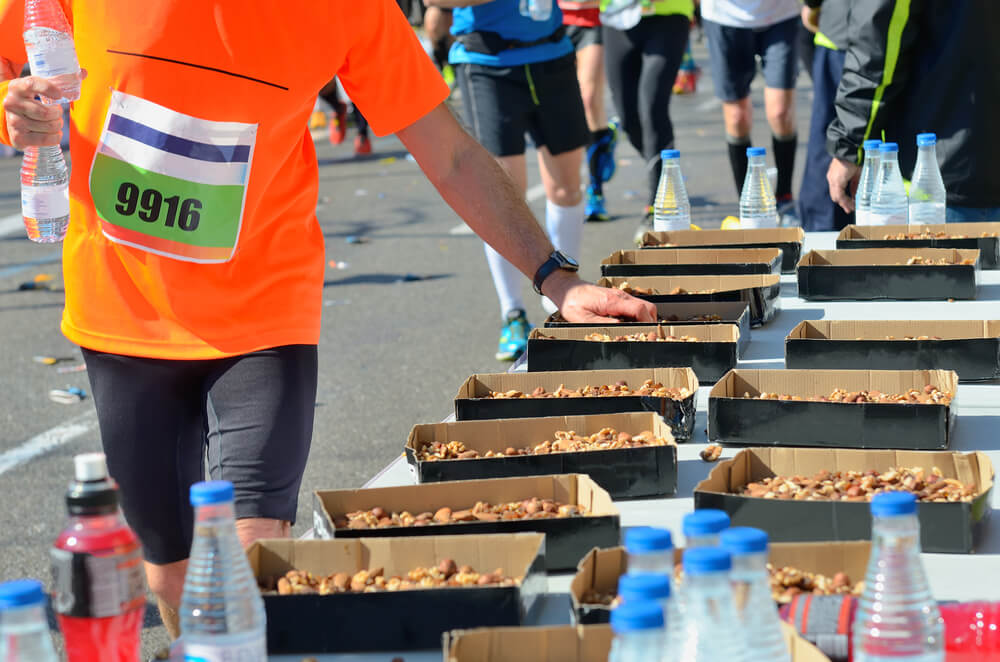 Plan healthy, calculated meals and snacks for marathoners with Calorie Care where our dieticians and chefs are experienced to curate food for such special events. For carbohydrates, foods that contain pasta, potatoes, and certain fruits and vegetables help runners. For proteins, foods that contain milk, cheese and yoghurt, white meats and eggs are advised.
Training for Marathons
Training for marathons means you must give equal importance to both physical practice and strict eating habits. Plan your meals with Calorie Care and get dishes curated to match your needs to keep fit. Our dieticians have expertise on the nutrients that serious runners require.
Meal Options for All Catering Services
Depending on the number of people we're catering to, and their requirements, we provide meals as:
Buffet catering
Individual meal trays: These provide calorie-counted meals that are individually packed and delivered in convenient, spill-proof, microwave-safe, disposable containers that come in a tray with a clear account of its nutritional content
Live counter: We offer live counters for meals such as dosas, parathas, freshly tossed salads, piping hot soups, fruit salads, etc.Be it for offices, schools, events or sports, you can safely choose Calorie Care, where taste goes hand-in-hand with health.
---