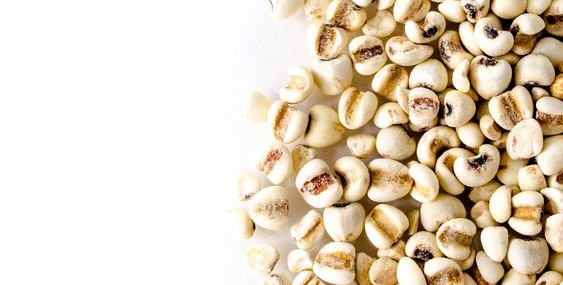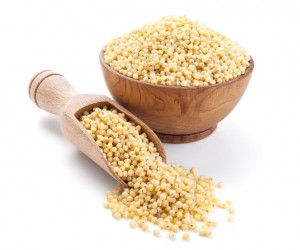 Colorful, versatile, delicious and uniquely different …these are only some of the words that can be used to describe the richness of Indian cuisine.  Each region boasts of its own traditional recipes made from locally grown produce and spices. The fame and name of  Indian curries and delicacies have spread far and wide across the globe, with chutney, curry, roti, dosa have become global sensations.
Each region has its own unique traditional recipes, that are healthy, nutritious and balanced.
Millets are small grasses and one of the oldest cereals known to man. They are hypoallergenic, in the sense , do not cause intolerance or allergies in children or adults,  and very nutritious. Compared to rice, especially polished rice, millets release lesser percentage of glucose and over a longer period of time, which is an important factor in controlling and preventing diabetes.They are rich in dietary fibre,so small amounts make us full faster thereby aiding in weight loss. Millets are particularly high in minerals like iron, magnesium, phosphorous and potassium. Finger millet (Ragi) is the richest in calcium content, about 10 times that of rice or wheat. When you examine the traditional millets of all regions,  ragi, jowar, sorghum, kodo millet,  foxtail millet (called navane in Kannada , Kangni in Hindi and tenai in Tamil) , pearl millet (bajra) and so on, are equally rich in soluble fiber as the much hyped oats which is a western food.
Replacing highly processed cereals of today such as maida, polished rice, processed wheat, with the traditional Indian millets, is the need of the hour given the scenario of lifestyle diseases epidemic in India.
Some traditional cuisines that use millets include ragi mudde,  ragi rotti, ragi ambli , jowar rotti in Karnataka, varagu mango rice in Tamil Nadu,  korra pesarattu, idiyappam , korra upma in Andhra and Tamil Nadu, bajra roti, bajra kichdi in Rajasthan , bajra dhebra and bajra dhokla in Gujarat.
Here are some healthy traditional recipes using millets for a healthy start to your day !
Millet Delight
Ingredients
2 tsp oil
1/2 cup sliced onions
¼ cup mixed vegetables , chopped (beans, capsicum, peas, carrots)
1 1/2 tsp 5 spice powder , recipe below
1/2 cup  sprouted kidney beans
1/2 cup tofu (bean curd/soya paneer) cubes or paneer cubes
2 1/2 cups cooked kodri (varagu/foxtail millet)
a pinch sugar
salt to taste
4 tsp peppercorns (kalimirch)
16 whole star anise (chakri phool)
12 cloves (laung / lavang)
10 sticks cinnamon (dalchini)
2 tbsp fennel seeds (saunf)
Method
Heat the oil in a non-stick kadhai, add the onions and sauté over a medium flame till they are tender.  Add other vegetables, sauté for a minute.  Sprinkle water and cover and cook till soft.
Add the spice powder and sauté over a medium flame for ½ a minute.
Add the bean sprouts and tofu and mix well.
Add the cooked kodri, sugar and salt, toss well and cook over a medium flame for another minute.
Serve hot.
Bajra Kichdi
Ingredients
1/4 cup bajra (black millet) , soaked for 5 hours and drained
1/4 cup moong (whole green gram)
1/2 cup green peas
2 tsp oil
1 tsp cumin seeds (jeera)
a pinch of asafoetida (hing)
1/2 cup finely chopped onions
1 cup chopped tomatoes
1 tsp garlic (lehsun) paste
1/2 tsp ginger (adrak) paste
1/2 tsp green chilli paste
1/2 tsp turmeric powder (haldi)
1 tsp chilli powder
salt to taste
Method
Soak the bajra and moong separately in enough water in a deep bowl for 5 hours and drain well.
Combine the bajra, moong, green peas, salt and 1 cup of water in a pressure cooker, mix well and pressure cook for 5 whistles.
Allow the steam to escape before opening the lid. Keep aside.
Heat the oil in a deep non-stick pan and add the cumin seeds.
When the seeds crackle, add and the asafoetida onions and sauté on a medium flame for 1 minute.
Add the tomatoes, garlic paste, ginger paste, green chilli paste, turmeric powder, chilli powder and salt, mix well and cook on a medium flame for 2 to 3 minutes, mash using a potato masher, white stirring occasionally.
Add the cooked bajra-moong dal- green pea mixture and ¼ cup of water, mix well and cook on a medium flame for 2 to 3 minutes, while stirring occasionally.
Millet soup
Ingredients
Ragi – ½ cup
Jowar – ½ cup
Moong – ¼ cup
Salt and pepper to taste
Wash and soak ragi, jowar, and moong.  Next morning drain the water, cover and keep in a sprout maker till sprouts are obtained.  Dry them in the sun till completely dry. Roast in a pan till you get a good aroma.  Mill them together into a fine mixture.   Mix 3 tablespoons of this mixture in 1 glass of cold water and mix well so that no lumps are formed.  Boil 1 glass of water, add the millet powder mixture, stir constantly.  Add roasted pepper powder, salt, curry leaves and boil for 5 minutes.  Serve hot, garnished with coriander leaves.
Millet dosa
Ingredients
½ cup sprouted ragi flour
¼ cup foxtail millet or varagu sprouted and milled
½ cup rava
2 tablespoons curd
1 tablespoon rice flour
3 green chillies
1 big piece ginger chopped
1 onion finely chopped
Coriander leaves chopped
Jeera seeds
Salt to taste
Mix all the above into a well blended batter, adding water as required.  Add curd and keep aside for 1 hour.  Heat a non stick tawa, pour one ladle of batter, add a little oil and roast till one side is crisp and golden .  Turn and cook on the other side.  Serve hot with pudina chutney and sambar.
For more options on healthy menus and balanced meals rich in slow release carbohydrates and soluble fiber, visit caloriecare.com.  Order your deliciously nutritious meals, day after day, with just a click of the mouse, and stay healthy !
---